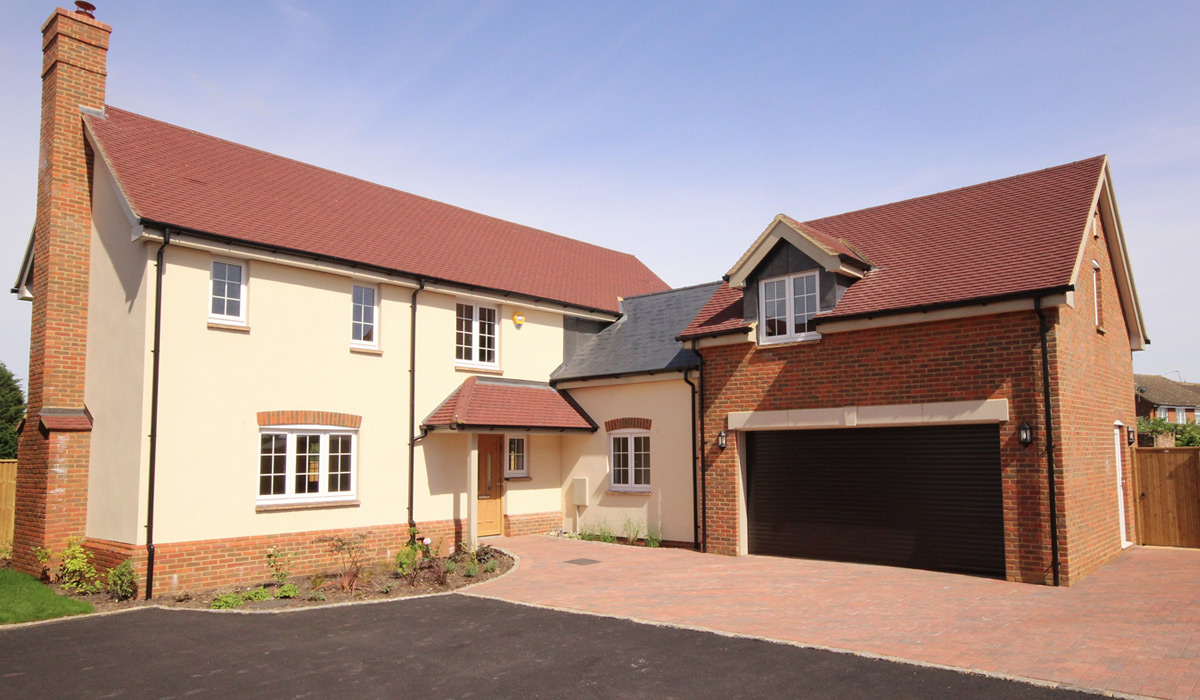 The Design process:
Within our planning process, each property is individually-designed with attention paid to the finest detail. No two homes we build are the same. We also work wherever possible with our homebuyers – often from the earliest stages – to create a property that dovetails with their lifestyle, domestic requirements and budget. In striving to create properties of unsurpassed quality, our sites are discreet, often gate-secured with private roads, landscaped and managed. They range in size from four or five plots, up to 15-17 homes.
New-build developments:
Maulden Vale Ltd has a deserved reputation for new-builds that display style, innovation and flair. We work with architects on bespoke designs, with managing director Michael Hillson having a hands-on approach to ensure that our new homes retain individuality of appearance. With properties at the higher-end of the market and often in the retirement sector, our dwellings are between two and six bedrooms and range from bungalows, chalet-type properties and attractive terraces up to large executive-type residences. Our locations will have a full-time gardener and maintenance team to service them where necessary. Dialogue with our potential buyers is important and where possible we are happy for them to influence and inspire the design – internal and external. .
Timber frame:
As a forward-looking developer, we embrace the latest techniques in house building and construction. We apply the timber-frame construction technique, which is delivered through the services and expertise of our sister company Innovation On-site Ltd, which specialises in this method. Our switch from traditional block and brick cavity to timber frame construction means we can build properties more efficiently, delivering better insulation and energy efficiency values in the process. Using an attractive brick over the timber frame, our choice of cladding adds to the individuality of a property. The timber frame process continues to evolve and we have now moved towards each bespoke section constructed on-site rather than in factory premises.
Materials – Exterior:
We always use a quality brick, personally selected to complement the site, the environment and neighbouring properties and choose first class cladding and plastics to provide a stylish finish. We like to be innovative in the choice of cladding, using Eternit in some properties to project a hi-tech hue, whilst others have a more traditional façade of brick and timber. Some of our homes also have the styling of a barn conversion with wood cladding over timber-frame and brickwork.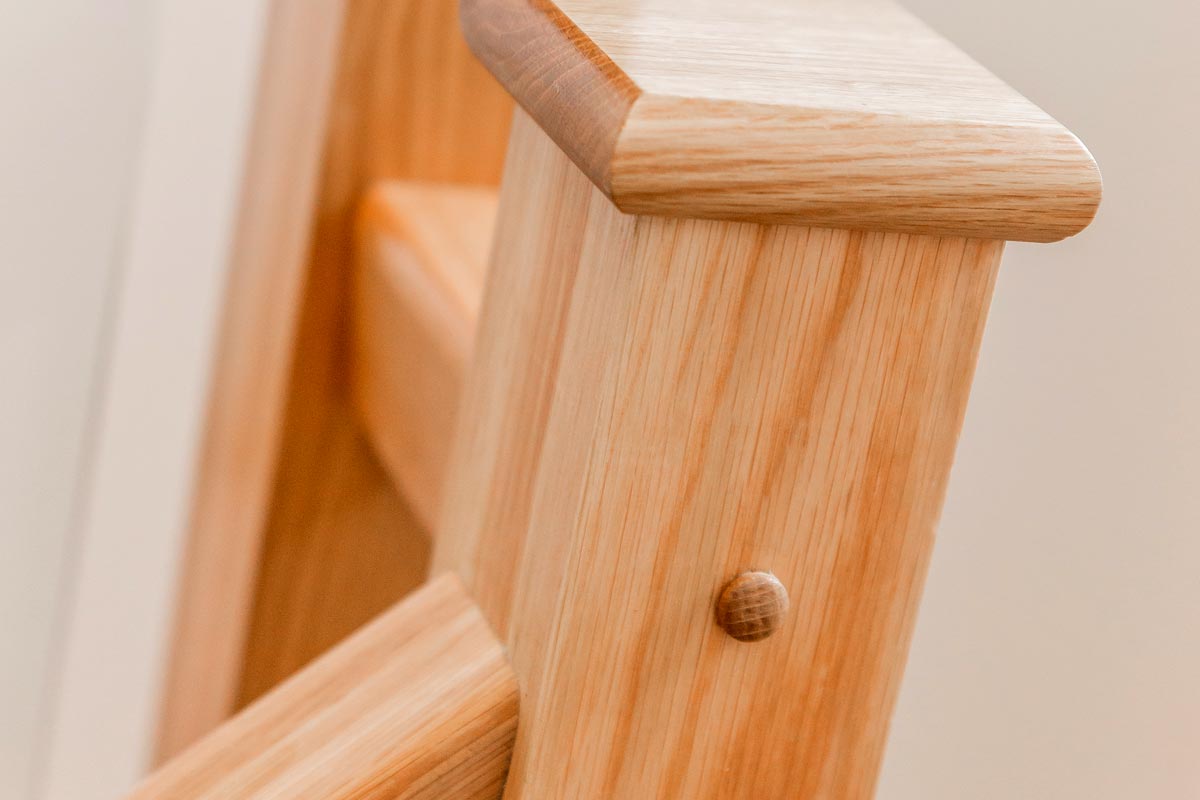 Materials – Internal:
Internally, the focus is on attractive, practical décor with expert plastering and a warm wood finish. Our internal doors and frames are sourced from Germany and the skirting has an oak or ash finish. Windows are uPVC, or occasionally aluminium, with hardwood sills. For our heating systems, we use small but efficient boilers and discreet radiators – because the properties are so well insulated – and underfloor heating beneath a range of floor tiles. The sanitary ware is from upmarket manufacturers such as Villeroy and Bosch and our kitchen units are from an array of recognised suppliers with granite or stone worktops.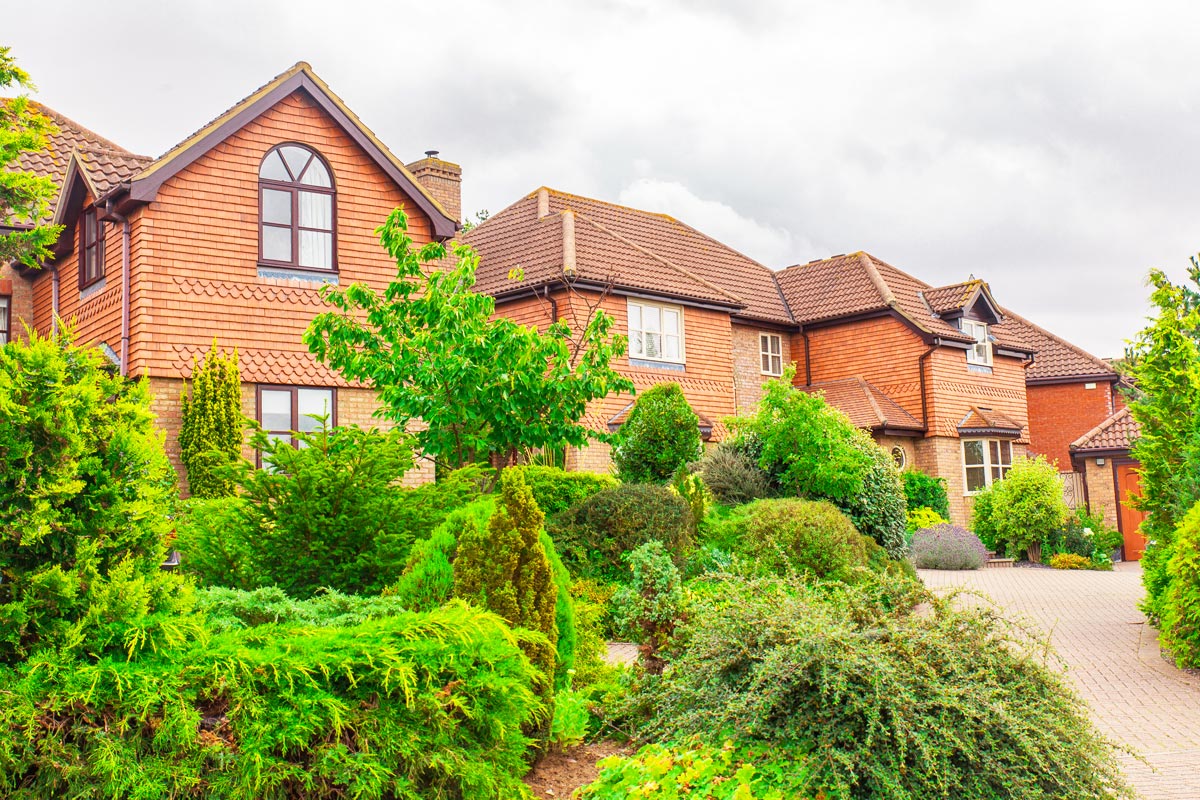 Appealing landscaping:
Having built a wonderful home for you, an important part of the process is consideration of the grounds it sits within. We always strive to create an attractive garden and driveway, one that is neat and tidy yet also a good foundation for the new owner to introduce their own style into. All the properties are fully landscaped, with external areas carefully planted and we have a landscape gardener on the team to supervise this important process.