Project Description
Development:   Gamlingay
Location:   Cowslip Lane
Year Completed:   2016
Phase 2 has now started – call 01525 409409 to arrange appointment to view or discuss
The Challenges
Cowslip Lane Gamlingay is a site still very much under construction, this development will feature up to 13 homes. Seven detached and six semi-detached properties in a secluded corner of a Cambridgeshire village.
They are three and four bedroom properties but tap into the "techy" feel of Cambridge as a city with modern designs utilising Eternit cladding which projects a hi-tech hue. Some of the designs will have a façade that appears to have a two-storey window effect on the forward-facing aspect of the large downstairs lounge and upstairs bedroom.
The three-bed properties are flexible and aimed at the retirement market; the downstairs bedroom, with a neighbouring toilet-shower room, can easily be adapted for use as a study. Other properties are of red-brick and coloured plaster finish.
What particularly sets these homes apart is the timber-frame construction. Rather than manufactured in factory premises, each bespoke section is constructed on-site and have been designed to incorporate the latest French-made Actis insulation which offers energy efficiency of the highest levels.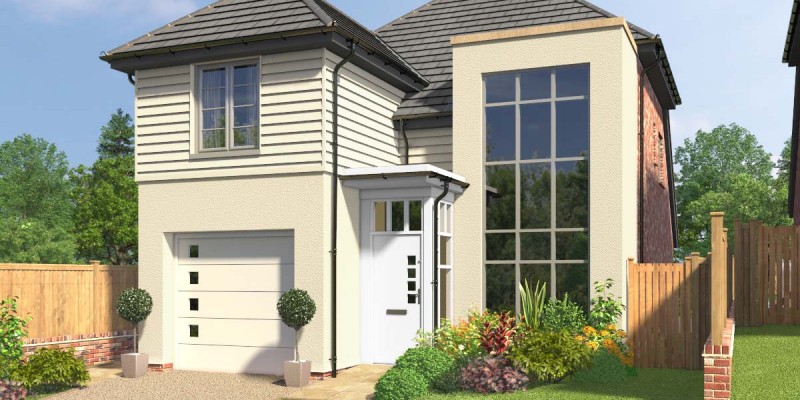 Request a Brochure
If you would like to receive a brochure about these properties please complete the form below.